DO YOU SUFFER FROM TMJ/TMD?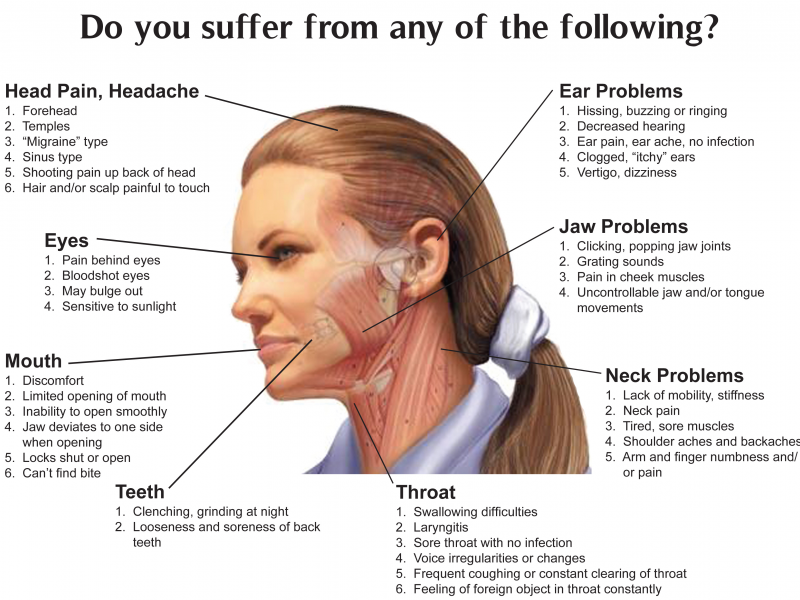 What is TMJ?
Temporomandibular joint dysfunction (TMD), more commonly known as TMJ disorder, is a condition that affects millions of people every year. The temporomandibular joint is what joins the jaw bone to the skull, and dysfunction in the joint leads to jaw pain, difficulty chewing, and locking or clicking of the jaw joint. These side effects are caused by a malalignment and/or deterioration in the jaw joint and can lead to larger problems if not properly treated.
If you suffer from any of the symptoms listed here, may be able to help.